About Us
Meet the Team
PMI Alliance specializes in Community Association Management for the Dallas / Fort Worth Metroplex.
Backed by the award-winning and fastest growing property management franchise in the industry (Property Management, Inc.), PMI Alliance is committed to delivering on our Brand Promise:
Effective Communication
Honesty & Integrity
Accurate Accounting
Availability of Management Team
We know from experience (and from listening to our customers) that these are the four most important issues that frustrate association board members every day.
To solve these problems, our team at PMI Alliance draws on more than 20 years of customer service experience and utilizes a fully integrated and proprietary software system that allows board members and residents the ability to access all the important information they need, anytime they want it, and from anywhere they happen to be – the power of a nationwide brand right at your fingertips, delivered with a local touch.
Nationwide, Property Management Inc. manages more than 650 Associations totaling more than 55,000 homes, making us a proven leader in Association Management and the clear #1 choice to manage your community.
Our homes are the most important and expensive assets we own, but it's our communities that make our homes more than just an investment.
Don't be under-served by your property management company. Contact us today and let us bring the power of PMI to your local community.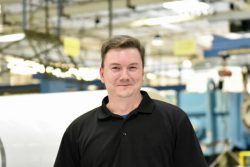 Christian Smith Owner
Community Association Management is all about customer service, and Christian brings more than 25-years of Customer Service, Technical Support, and Project Management experience to the property management industry. He holds a CMCA certification from CAI and focuses 100% of his efforts on meeting customer needs. In his free time, Christian enjoys watching sports and participating in outdoor activities with his wife Rosie and their two dogs, Chewy and Cooper. While not a native Texan, he got here as fast as he could! Christian and his wife have both spent more than 40 years living in the Dallas / Fort Worth Metroplex, and are proud to call the North Texas area home.