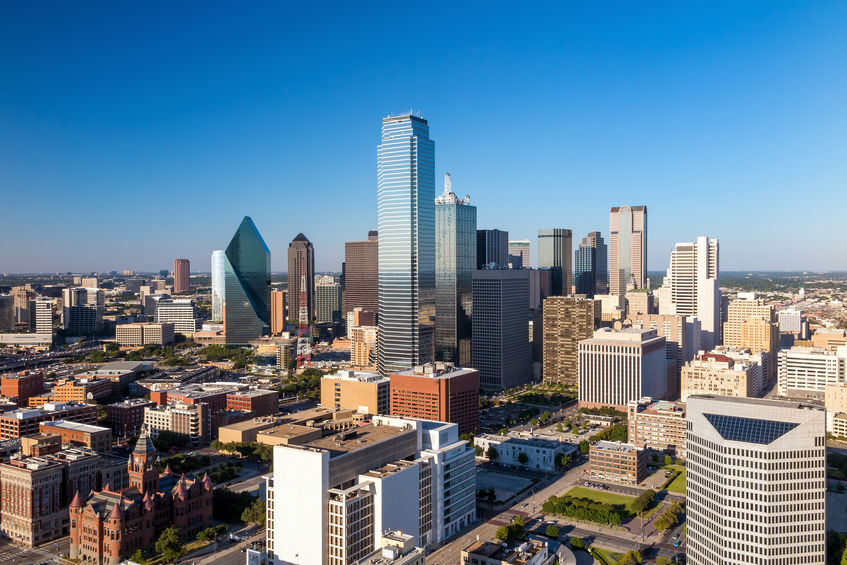 Whether you're new to the Dallas-Fort Worth area or have been a local for a while, there are plenty of activities to do if you have children. Rated as one of the best places to raise a family, there are plenty of things to do on both weeknights and weekends that are just a short drive away. Step out of the house to enjoy the warm weather that's an average of 64.5 degrees with these activity ideas. You'll soon realize that everything is bigger in the Lone Star State.
Fort Worth Stockyards
The Fort Worth Stockyards National Historic District is the place to go if you want to learn the history of Texas's livestock industry. As cowboys drove cattle up the Chisholm Trail to the railheads, many would stop for rest and supplies in Fort Worth, Texas. Between 1866 and 1890, drovers brought more than four million cattle through Fort Worth, earning it the nickname "Cowtown." When a railroad was built in 1876, Fort Worth because a major shipping point for livestock, and the Union Stockyards were created.
The stockyards were a huge success in the 1900s with the construction of the Cowtown Coliseum, which became home to the first rodeo – bringing over $6 million to the local economy over the years. Many families still visit the Fortworth Stockyards today with the Fort Worth Herd Twice Daily Cattle Drive happening daily at 11:30 a.m. and 4 p.m. This is currently the only daily cattle drive in the world!
The Stockyards also feature a variety of events including concerts, book signings and special events like murder mystery parties. As you explore, you'll find a variety of places to eat and drink, including Billy Bob's Texas Honky Tonk Kitchen and Cattlemen's Fort Worth Steakhouse. Admission and parking at the Fort Worth Stockyards are free, but there may be charges for individual events.
Dallas Zoo
The Dallas Zoo is the perfect half-day experience for those with small children who don't want to be overwhelmed. Although there is a bigger zoo in Fort Worth, that one usually takes a full day to complete.
At the Dallas Zoo, you'll experience over 2,000 animals and have access to keeper chats, giraffe feedings and wild encounters with animals like reptiles, porcupines and birds. While at the zoo, be sure to take a ride on the endangered species carousel, which spins backward at Halloween time. The cost is $2 per ride after the zoo's $8 admission cost. On the way out, your kids will love a stop by the Dallas Zoo-themed McDonald's that is located right outside of the zoo along the freeway. This is a great spot to cool off after a day in the sun and enjoy a Happy Meal.
Benbrook Stables
If your child is begging you for a horse ride, then Benbrook Stables is the perfect option. This is a full-service, family-owned equestrian center located on Lake Benbrook in Fort Worth, where you'll enjoy picturesque views and a true Texas experience. The stables offer public trail riding, horse riding lessons and even kids horse camps. Trail rides cost $70 per person per hour, and the trails are open seven days a week from 9 a.m. to 4 p.m. Keep in mind that riders must be at least 8 years old to ride the trails, so this is a better option for older kids.
PMI Alliance is a premier property management company serving the greater Dallas-Fort Worth area. If you have a property you need help managing, we take care of HOA/Association community management services. We provide unique insight into the financial details and handling of community issues so you can get back to enjoying your way of living. Click here or call 214-295-9661 to learn more.