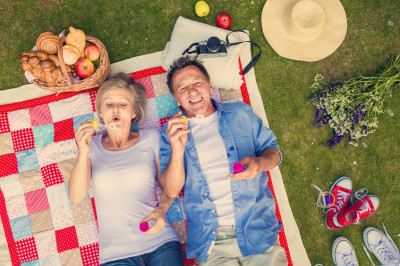 Labor Day is around the corner, and nobody does Labor Day Weekend better than Dallas! The community comes together in a variety of celebrations, celebrating summer, each other, and delicious Southern BBQ. Read on to learn more about the top Labor Day celebrations in Dallas and how you can celebrate with your friends and family this season!
1. Party All Weekend With The Rhythm & Vibes Summer Series
Come down to the Klyde Warren Park and soak in the vibes with the Rhythm & Vibes festival! It's friendly for all ages and offers expertly blended tunes and rhythms the whole family will enjoy. There will also be live performances by local musician Richy Smart and other top Dallas DJs. After taking in the sounds, explore the rest of the experience and immerse yourself in local art offerings, dance opportunities, and small business vendors from the greater Dallas area. You can also enjoy any of the delicious gourmet food trucks that will be pulling up to support the event. Get ready to kick back and spend your afternoon celebrating Labor Day with your community members, friends, and family. The event runs on September 4, 2022, from 2pm-5pm CST. The best part? It's completely free! Click here to find out more about the Rhythm & Vibes Summer Series.
2. Turn Back Time With The Lynn Smith Labor Day Classic Car Show
There's nothing that says true Americana culture than an old fashioned car show…and everything is bigger in Texas! Come down to Lynn Smith Chevrolet and take in the sights of some of the most expertly restored vintage and classic cars in the area, and join hundreds of other car enthusiasts in welcoming the change of season over Labor Day weekend. Lynn's Chevrolet will be giving out over 60 awards at the show and is offering the event at no cost to the general public. If you're interested in registering your vehicle for evaluation, you can expect a cost of $20.00 per car. All proceeds will be going to the D & D Rockin Rods Family & Friends Christmas for Kids event, so you can feel good about where your dollars will be going. All attendees will be able to enjoy additional live music, dancing, and delicious local food from your favorite community snack spots. Join the team on September 5, 2022 from 9am-1pm CST. Click here for more information about this Dallas Labor Day event.
3. Fort Worth Runner's Club Labor Day 5k
Is your definition of a good weekend getting out and hitting the track? If so, you might want to jog on down to the Fort Worth Runner's Club Labor Day 5k. This event is designed to get the community moving and is sponsored by the local BaylorScott & White Medical Center in the heart of Dallas. Join your local community members and hit the course – you may even be eligible for prizes at the post-run raffle! Members can sign up in advance at Luke's Locker off of Monohans Ave. or can opt for same-day racer registration at the door. There will also be a kids 1k fun run occurring concurrently that is completely free to take part in (and will give your littles something to do!). Click here to get active this Labor Day Weekend with the Fort Worth Runner's Club!
Support Your Dallas Homeowners Association with PMI Alliance
Looking for new ways to support your HOA? Reach out to the experts at PMI Alliance. Our team has had years of experience managing every element of associations for success, from elections to financial management. We know how intricate and nuanced association management truly is, which is why we've taken it upon ourselves to be advocates and a source of expert assistance for hundreds of other homeowners' associations in the greater Dallas area. For more information about how your association can benefit, visit our website today. We look forward to speaking with you soon.